After the big step of buying your motorcycle comes the need for a motorcycle license. Many reckless riders go above the speed limit without proper permit or gear, don't be one of them. Here are some things you must do to get your license.
Safety Course
A course will help you step in the world of motorcycle riding, and also make you aware of the most vital lesson of all which is safety. Those who take safety classes are more likely to avoid an accident than those who do not.
The Motorcycle Safety Foundation courses are readily available across the country. There may be one in your area too.
The Basic Rider Course offers beginners both theory and hands-on practice. You'll also know about laws and rules to follow on the road, choice of proper riding gear, and how to check your bike. In some states, finishing a safety class may directly give you a motorcycle license and may also offer you discounted motorcycle insurance.
Requirements Of Your State For Motorcycle License
Once you've opted for a course, contact your state department of motor vehicles (DMV) to find out whether you need a motorcycle license or a permit. A bike license is similar to a driver's one but meant only for motorcycles. An endorsement, however, adds to your current driver's license allowing you to ride a bike, as well as a vehicle legally.
You should find out answers to the following queries:
What is the minimum age needed to have a permit and license?
Do you have to take a safety course? If yes, does your state neglect the road test for the license?
Is it mandatory to have a permit to ride a motorcycle?
What are the terms of the motorcycle test?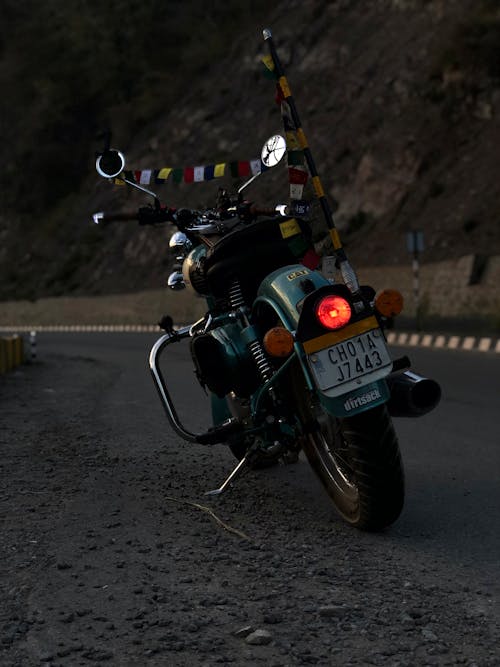 License
While some things vary by state, here's a general summary of the process.
1. Go for a motorcycle learner's permit from your local motor vehicle office. Keep in mind that you have to pass a written test or an eye test by a margin of 70%. A permit typically lasts for about 6 to 18 months. Once you receive your license, practice as much as possible.
Learn to start and stop smoothly
Get cozy with the clutch
Use turn signals and hand signals during a curve
2. Take the road skills test. As said earlier, if you pass a beginner's test, you may not need to take the road one.
3. Choose a bike for your test. It is advised to opt for Cruisers because of their low height of seat and lower center of gravity. Make sure that the bike you choose for the test must have a valid registration, license plate, and insurance.
4. After passing the necessary tests, you'll be asked to pay a fee for the motorcycle license or endorsement — no need to be down if you don't clear at first try. You can retake the test after a specific period set by your state.
Once you've gained the license and proper education, you're on your way to becoming a competent rider. Also, remember, having the right insurance to protect you and your motorcycle is essential. Learn about nationwide's motorcycle coverage options today.