Motorbike riding is not something only men can do. Many women have forayed into this field and have carved a niche for themselves as the popular motorcyclist of the world. They not only have conquered the roads, but won our hearts as well. Do you know the names? Let us check the list of the names and know their inspiring stories. Who knows you may be the next in the list? Here are some of the most popular female motorcyclists in the world.
Alisha Abdullah
She is one of the fastest female motorcyclists in the entire world. Having started riding at the age of 10, she became the runner-up in the National Bike Racing Championship. In the International Toyota Vios cup, she has represented India. She has built her own biking academy for other girls who are enthusiastic about riding a motorcycle just like her.
Roshni Misbah
She is a 24-year-old Indian student at Jamia Millia University in New Delhi. Having ridden her first motorcycle at the age of nine, she has created history by being one of the top motorcyclists of this world, popularly known as the Hijab Biker. She is a sensation among the young bikers.
Corina Grill
This 25-year-old woman is one of the most famous female motorcyclists that hails from Austria. With her excellent biking skills, she has completed riding in nine countries, such as Cambodia, Nepal, India, Vietnam, Brunei, Philippines, Malaysia and Thailand, and Indonesia. She always looks for off-beat places to visit on her bike.
Nikki Misurelli
When it comes to motorbiking tour, the name of this 32-year-old biker appears at first. Visited across different parts of the globe on her modest bike, Nikki prefers a solo trip. She has almost covered a distance of 12,000 miles with her bike, and there is nothing that can stop her.
Amber Grace
This girl from New York City is famous for riding different bikes for the last five years. She has tried her hands on Ducati, Honda, and Kawasaki Ninja and last but not least, KTM bike.
Taninja
This Brazilian girl has started riding a bike when she was just 19 years old. Proud owner of a Honda bike and a BMW bike, she has toured in several parts of this world. Her life spends on the wheels as she either goes on motorcycle tours or hangs around with other motorcycle buddies.
Annette Carrion
This girl from California is not only known for her beauty, but her riding skill has made her quite famous. With almost eight years of experience in biking, she has gone on many motorbiking tours around the world.
Esha Gupta
A firm believer in the power of women, Esha has covered almost 30,000 miles within a span of five months and across 16 states.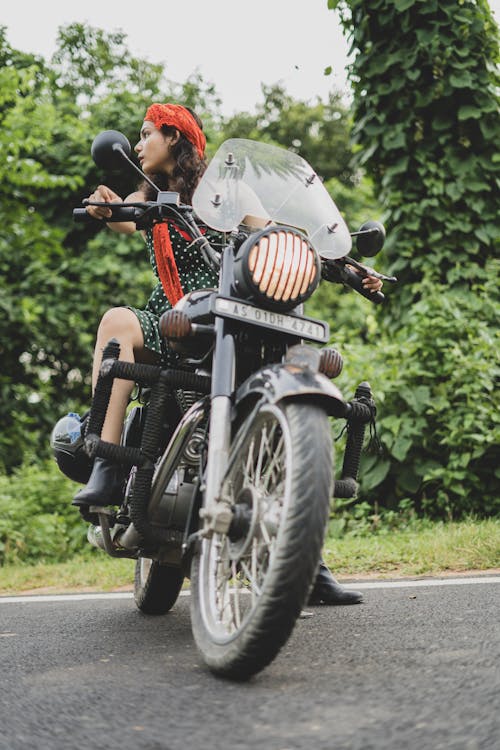 Roshni Sharma
If you want to know about the most popular female biker in India, who has created a record of visiting from Kashmir to Kanyakumari on her bike, then it has to be Roshni Sharma. Very strong and powerful girl, Roshni believes in the freedom and strength of the females.