Motorcycle racing suits will give you and your biker friends the much-needed security and safety. Motorcycle racing suits are in high demand among the motorcycling community. In the previous days, when car racing and motorcycle racing was starting the concept of suits did not occur.
However, with time, bikers and drivers leveled up their game and started involving various stunts. As they did so, the number of accidents increased and their life was in danger. In regular races too, the bikers would crash into one another or skid while coming at full speed.
These accidents would lead to the on-spot death of the bikers. They would sustain injuries of varying degrees. Bikers created their suits with materials they thought would keep them safe in case of an accident. Businesses noticed this and took the opportunity without wasting any time.
They jumped into the market and started manufacturing racing suits for all bikers and racers of the automobile industry. Soon enough, there was less damage and injuries than before, which gave future bikers a chance and hope to carry on with their passion for speed biking.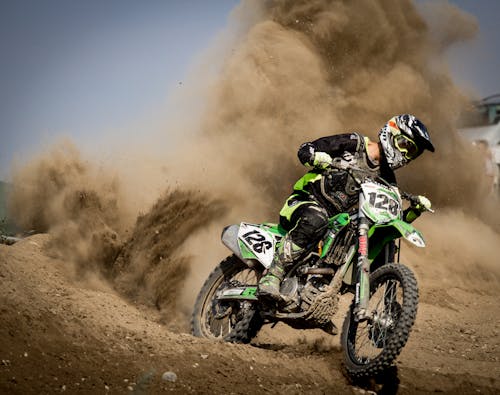 Motorcycle Racing Suits: BMW Prorace Race Suit
BMW is known as one of the best and high profiles in the market for their bikes and cars. Their racing suit, the Pro race suit, comes with a host of safety options. It uses Nappa leather to solidly built armors on common injury points like the shoulders, knee joints, elbows, and hips. The air circulation is with an exclusive 3D fabric line on the back and the rest of the body.
Motorcycle Racing Suits: Alpinestars Racing Absolute
If you are looking for a super high quality of a racing suit, this is your choice. The Alpinestars racing absolute suit is grandeur worth admiring. The aramid leather provides extra support to areas where bikers are most prone to injuries. The back, shoulders, knees, and elbows have the additional protection of leather to keep them safe.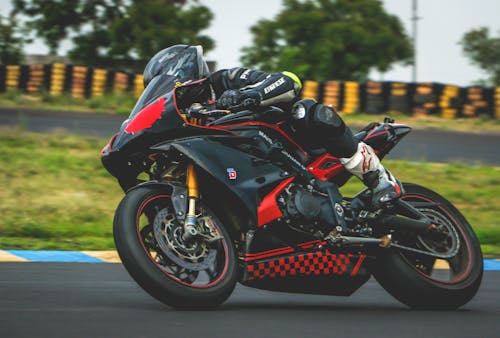 It is a waterproof suit that will keep your body secure. An inner pocket is available to keep anything essential to the rider and proves helpful. Another USP of this suit is the abrasion and heat resistance that makes it a perfect wear.
Motorcycle Racing Suits: Mithos RCP-18 Air Tech Air Compatible
Upgrade your motorcycling game to another level by getting this Mithos Tech Air compatible suit. It uses exterior protectors that have a honeycomb make. This helps to transfer the heat and energy outside, which otherwise would have been towards you.
The sas-tech internal armors help in keeping the suit safe from external damage, especially on your body. It offers extra protection to your hips, elbows, knees, and shoulders, etc.
Conclusion
To sum up, we would like to leave you with a tip on racing suits. Invest in high-end suits that will last you a long time and tougher rides.